At the highly competitive Ray White annual awards, local agency, Ray White Yorke Peninsula was recognized for the 6th consecutive year for excellence in customer service both in SA/ NT and Internationally. Acknowledging their commitment to their clients the Ray White Yorke Peninsula team was the recipient of the coveted Client's Choice Award.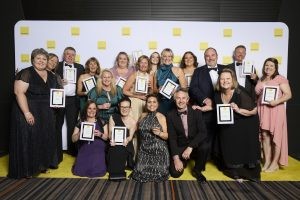 "A commitment to a superior customer experience is embedded within the Ray White Yorke Peninsula culture. We have a customer satisfaction programme to make sure that we're providing an unrivalled service and this is just part of our strategy to ensure we can be proud of every transaction.
"It is a huge honour to be recognised – customer service truly is the most important part of what we do," Melissa Bussenschutt, Principal of Ray White Yorke Peninsula said.